Dear Parents,

The Safety & Security of our Loved Ones is always our top priority. We would like to inform you of the Safety measures under taken by The Grammar School. The guidelines we follow are on the lines of CDS and after thorough review of our system. Our utmost goal is the safety & security of the child.
OUR PRIME GOAL:

HEALTH, SAFETY & SECURITY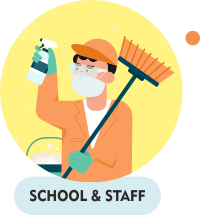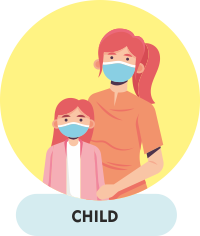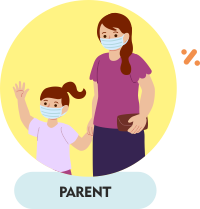 SCHOOL & STAFF
The Grammar School
Now Open
Daily cleaning & sanitization of classes, common areas, outdoors area.
Sanitization of classes (Virux 256) & cleaning of toys, doorknobs, handles by child friendly products.
Cleaning of washrooms & Sanitization 2-3 times a day.
Cleaning of kitchen equipment with hot water.
Air Purifiers & class exhaust will be turned on at all times during & after class session.
All Staff help & teachers will get temperature checks done in the morning & afternoon & that will be duly recorded in the staffs 'Covid-19 Check' register.
All staff members are to wear fresh masks everyday to wash.
Kitchen staff will use fresh apron & cap at all times.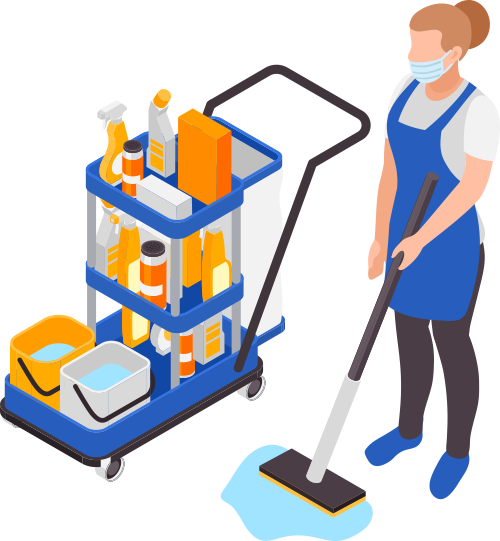 SCHOOL ACCESS
All visitors & staff to get temperature checks done upon arrival at School premises.
New joinees will have to fill up a Declaration Form & sign a Consent Form at school.
Aarogya Setu to be used for teaching staff.
Everyone at school to strictly follow social distancing.
No access shall be given to a parent beyond school reception area / drop & pickup gate check point.
Everyone is to wear masks at all times at the school.
No access will be given to any vendor during the school working hours.
Interested parents for admissions will have to remove the shoes, sanitize their hands & wear masks at a designated area while taking a round of school.

Safety of the Child
Child entry process at
The Grammar School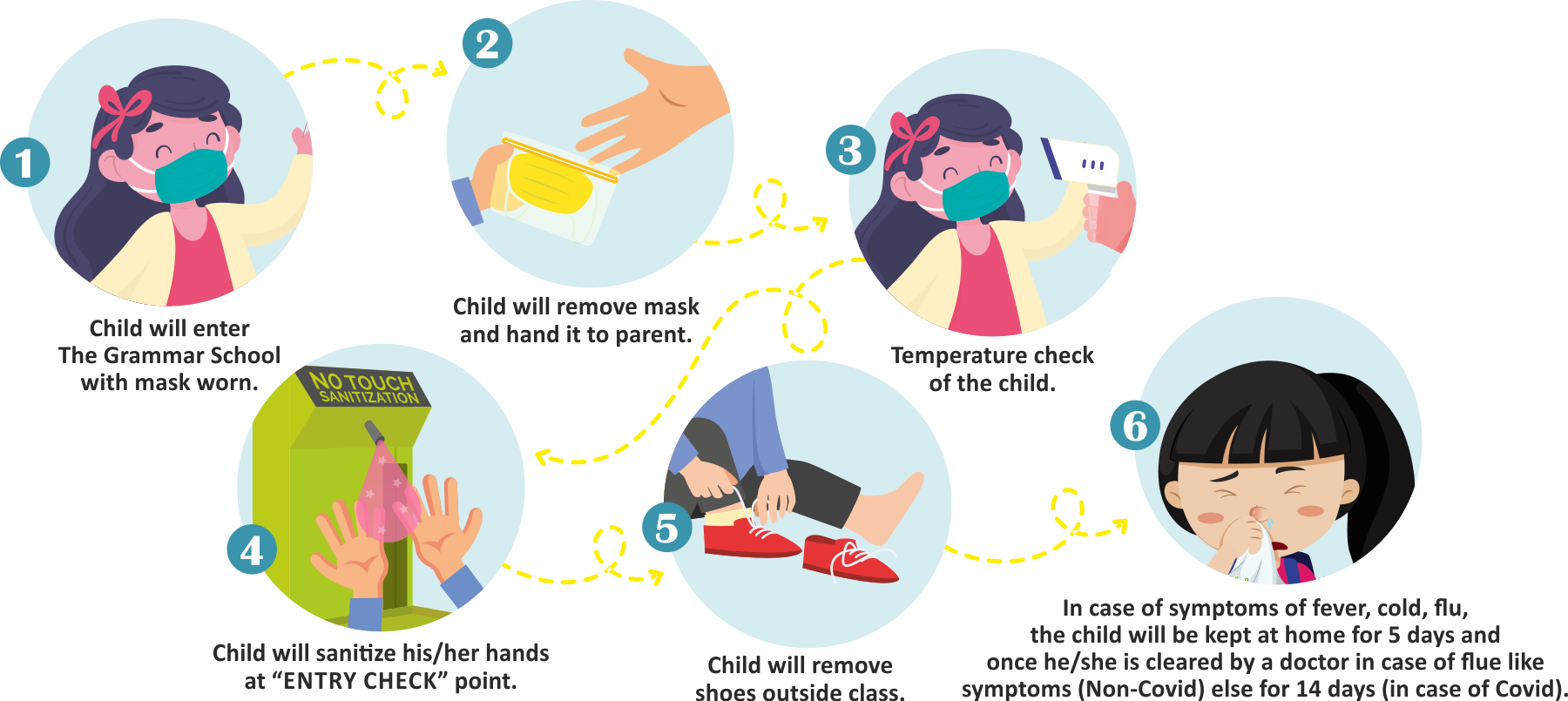 Social Distancing at
The Grammar School
We at The Grammar School understand that Social Distancing is difficult for the kids to follow, yet is our duty to ensure that certain distancing norms are followed by them to an extent possible while they are at school.
Social Distancing Sticker Management System to be followed while Entering & Exiting the School.
Social Distancing to be maintained in the classroom by using a system of using staggered sitting in the class with the help of class furniture (placed at a distance) & staggered floor sitting system (using Child Logos).
By keeping a low student teacher ratio.
Outdoor / Staggered Meal Time.
Staggered Entry & Exit.

Parent
We at The Grammar School seek your help in updating the health system of the child on daily basis & filling up relevant forms.
Parent to sign and submit a 'Self Declaration Form' and a 'Consent Form'.
Parents to submit a fully vaccinated certificate copy at the reception.
Update Daily Health Status of the child to the Teachers WhatsApp group daily before arriving to school & evening time.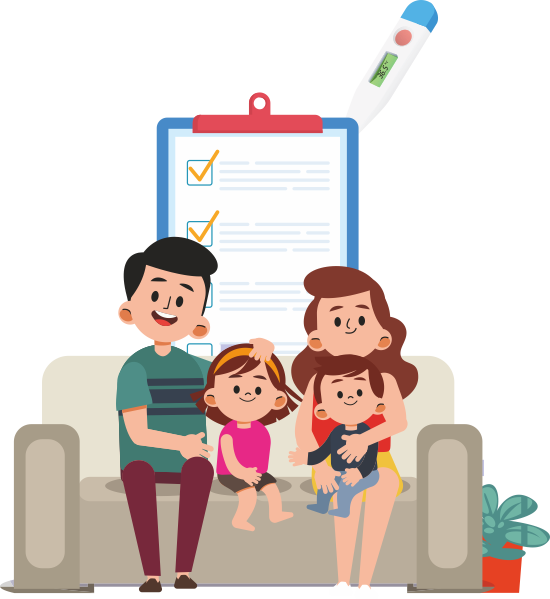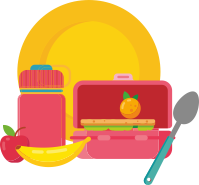 MIDDAY MEAL
Nutritious Midday Meal shall be provided by the school.
The child's belongings should be labelled clearly to prevent swapping of the same.
Cutlery & Plates will be washed with hot water after use by kids.

SCHOOL TRANSPORT
Transport will not be provided by school as of now. Parents to pick and drop the child from and to the school.
RESPONSE MANAGEMENT
Your Safety is our Priority. If a Child / Staff member shows any flu like symptoms, they will be requested to leave the school on immediate basis. fumigation of the area will be done post this.
Scenario
In case any member of the school shows any flu like system's during working hours.
He / She will be shifted to medical room immediately.
Parents / family will be informed about the situation and requested for the pickup.
Gloves / Mask and basic Medical will be readily available in the medical room.
The child parent's will be confirmed before giving any medicines to the child / staff member.
School Admin / Assigned department will be in touch with the parents. If no further symptoms shown After 3 days, in order to join Doctor Fitness Certificate should be submitted at the school reception.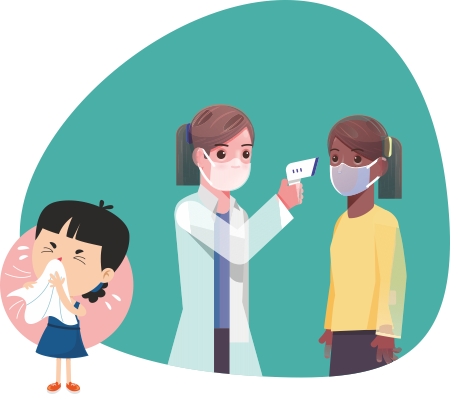 All Staff members are fully vaccinated at the school.
We are conducting regular training session on Health & Safety, First Aid & Fire Safety to ensure smooth & healthy working of the school.
A comfortable - Socially-distant settling period of 5-7 days to followed at the school to get the young ones accustomed to the physical classroom setup.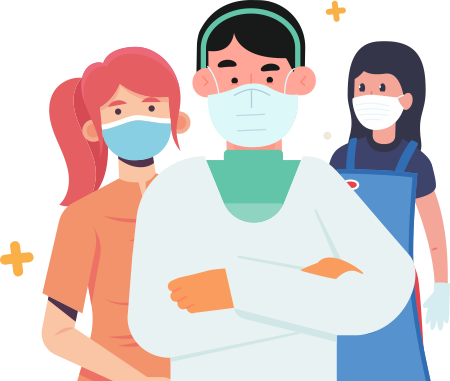 Safety & Security of the Child Comes First For Us at
The Grammar School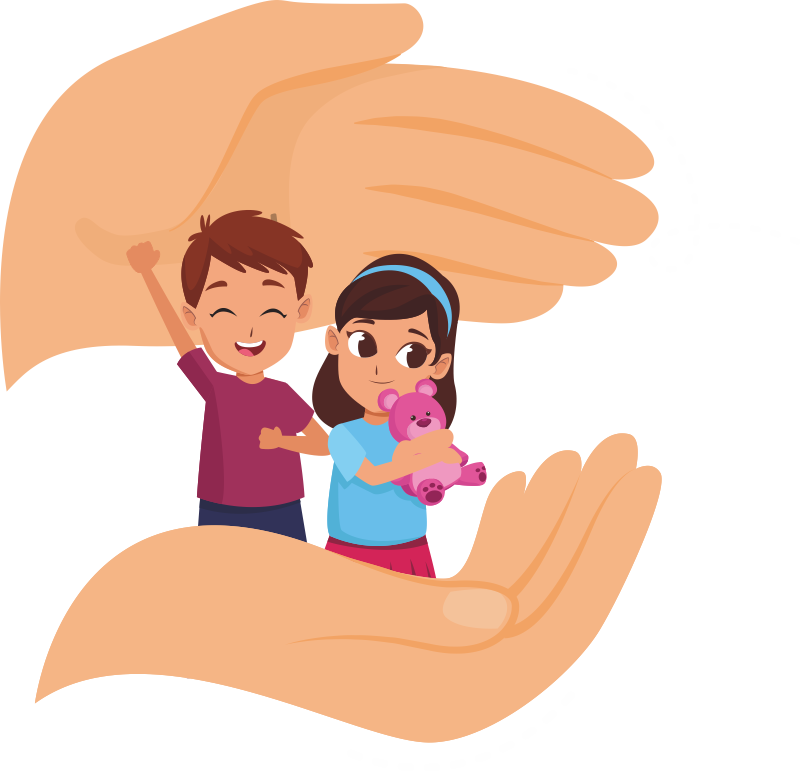 We at The Grammar School endeavour to make the school premise safe & secure for our children. Last two years have been really difficult for the early learners. We have tied to provide a enjoyable learning environment to an our children online through the medium of "Google Classroom" with the support & dedication of our expert teaching staff. Now, is the time to bring them back to the school & give them a physical learning environment.
Keeping all the safety rules in place. For this we seek your support & active participation.
Together we can help our little ones learn & enjoy early foundation years.